Meet The Orthodontics Team
D'Ascoli Orthodontics Greets You with a Smile
You can count on our exceptional team for high-quality orthodontic care including Invisalign, traditional braces, accelerated orthodontics, and more! The top priority of our orthodontic team is to provide happy, healthy smiles in a friendly environment.
Here are some of the people who will welcome you when you visit our orthodontic offices …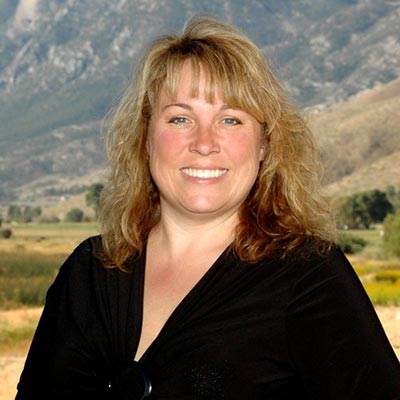 Raelynn – Financial Coordinator/Lab Technician
I am responsible for overseeing all aspects and operations of the office, and ensuring each day runs smoothly and according to the schedule. I began working here in 1997, and it has been my pleasure to help keep so many smiles straight! I appreciate having the opportunity to improve people's smiles and boost their confidence. Not only is Dr. D'Ascoli awesome at what he does, but there is never a limit on what we can learn!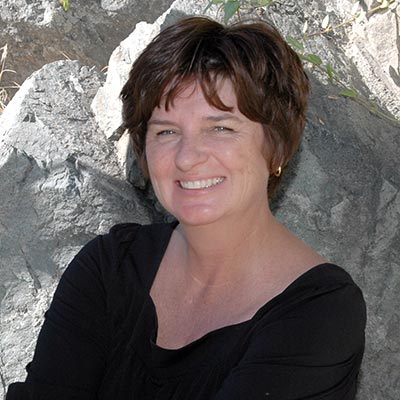 Sandy – Office Manager/Records Tech
I get all the records ready for our patients' initial consultation with Dr. D'Ascoli as well as maintain records for existing patients. I help keep the practice running smoothly for our patients and team. I enjoy meeting the new patients and making them feel comfortable in the office. We have a lot of fun joking around with all the patients and getting them to laugh and enjoy their time with us. I have been here for 24 years and I still enjoy arriving to work every day!
I'm happily married and have four dogs. I enjoy hiking the hills behind my house with my mutts, boating with my husband in our pontoon, planting flowers, and taking care of my large yard.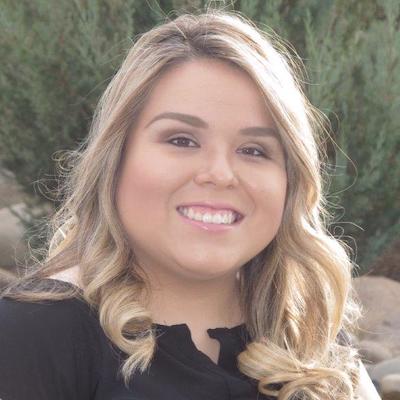 Veronica- Lead Orthodontic Assistant
I assist Dr. D'Ascoli with orthodontic procedures. More importantly, I make sure each patient feels comfortable, safe, and confident in the care they receive. My favorite part of my job is to see the confidence our patients gain after their teeth start to move into a beautiful smile. I learn new things every day and grow as an orthodontic assistant. I love working with the doctor because we are a great team and we create beautiful smiles together!
I grew up in Genoa, NV. I married the love of my life in 2012, and had my first baby 2014. I am so happy in our first years as husband and wife with our sons, Aaron and Austin. When I'm not in the office, I enjoy crafting and spending time with friends and family.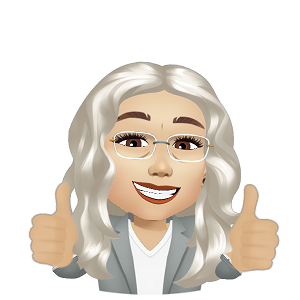 Diana – Scheduling Coordinator
I'm a Scheduling Coordinator with D'Ascoli Orthodontics. I'm originally from New York City but have been living in Northern Nevada for over 20 years. I've raised two beautiful kids and a couple of spectacular cats here, and I love appreciating the beauty of this area. The Dr. D'Ascoli team wants to offer you the best patient experience and I look forward to welcoming you in person at our front desks. Come by and see how Dr. D'Ascoli can help you achieve your best smile! I never tire of those great end-of-treatment photos!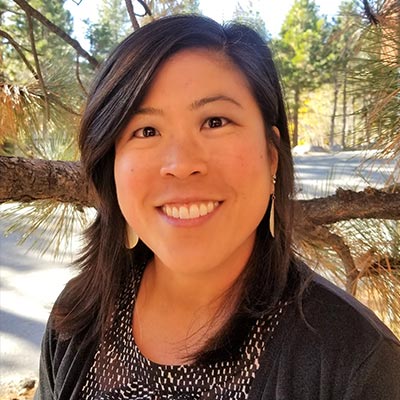 Jolie – Marketing Executive/Treatment Coordinator
I'm the marketing executive for the practice. Prior to the orthodontic field, I worked in social services in California and did marketing for a financial software firm in Zephyr Cove, NV. I am excited to work with our diverse team which is humorous, down to earth, and has a passion for our patients for the best treatment outcome.
I enjoy playing roller derby, snowboarding, hiking and traveling. When there are more than 24 hours in a day, I like to help out on the Ranch to get our Goldendoodle to herd sheep, be a better cook, snowshoe, write letters, and explore in all modes of transportation.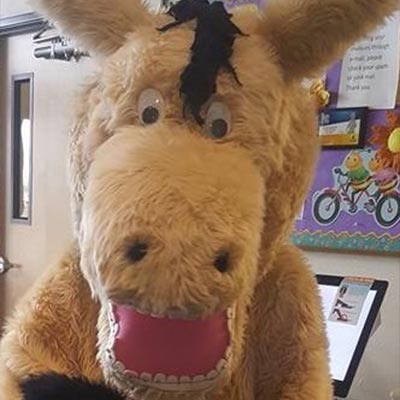 Bucky Bronco – Mascot
Bucky Bronco is our mascot and team member. He visits schools and participates in community parades. His favorite parade is Carson Valley Days. Bucky makes special appearances and helps teach about oral health to the public. He can be found grazing in the pasture and galloping in the Carson Valley with his herd. He is Dr. D'Ascoli's favorite companion. Bucky is in treatment with braces getting his overbite corrected. Come give him a big hug the next time you see Bucky in your neighborhood!
Meet the Orthodontics Team – Schedule Your Appointment Today
To schedule your complimentary D'Ascoli Orthodontics Smile Assessment, a comprehensive look at the health of your teeth as we evaluate your smile goals, simply call 775-853-1919 or click here. This important initial visit includes:
Discussion of Your Goals
In-Depth Oral Exam
3D Scan & Digital X-Rays
Personalized Treatment Plan
BONUS – FREE Teeth whitening for those who commit to Invisalign treatment on the same day!
Yours FREE!
During your new patient appointment, we will take the time to answer any questions you may have about our orthodontic treatments, our office, our flexible payment options, and anything else you may want to know about us! Your comfort is a high priority and we always want to make sure you're fully educated before making a treatment decision. We can't wait to bring out the magic in your smile!
As one of the premier orthodontic practices in Reno, NV our doctor and team at D'Ascoli Orthodontics also provide 5-star orthodontic care to patients from Carson City, Gardnerville, Incline Village & Fernley, NV, South Lake Tahoe, CA and Surrounding Areas.