Virtual Orthodontic Consultations in Reno, NV & Surrounding Areas
Enjoy the Convenience of Seeing a Board-Certified Orthodontist Without Leaving Home
Advanced technology, along with the expansion of secure electronic health records, has made virtual consultations possible for our practice to meet with patients. We also understand that everybody leads busy lives these days with very full schedules. Virtual consultations offer ease, convenience, and cost savings for patients and help us streamline our patients' care. For this reason, D'Ascoli Orthodontics offers virtual orthodontic consultations in Reno, NV & Surrounding Areas for patients interested in orthodontic treatment.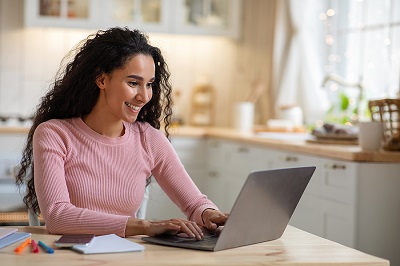 How Our Process Works
1. Call our office at 775-853-1919 or click here to schedule a virtual consultation with Dr. D'Ascoli.
2. After you speak with our scheduling coordinator and agree upon a day and time for your virtual appointment, you will receive an email with a link for your video appointment.
3. Follow the instructions in the email to download the Zoom app.
4. On your scheduled day and time, click the link in the email and start your video appointment with Dr. D'Ascoli and our treatment coordinator! You will be able to meet Dr. D'Ascoli and discuss everything from treatment plans, to fees, to duration of treatment, etc., and have any questions answered that you may have prior to starting treatment.
We look forward to meeting you (virtually)!
As one of the premier orthodontic practices in Reno, NV our doctor and team at D'Ascoli Orthodontics also provide 5-star orthodontic care to patients from Carson City, Gardnerville, Incline Village & Fernley, NV, South Lake Tahoe, CA and Surrounding Areas.