Invisalign® in Reno, NV & Surrounding Areas
Experience the Only Board-Certified, Invisalign Top 1% Provider in Northern Nevada
As a Diamond Provider of Invisalign in Reno, NV & Surrounding Areas, Dr. D'Ascoli has extensive experience in creating healthy, beautiful smiles with the revolutionary technology of clear, removable aligners. In fact, nearly 70% of our practice is comprised of Invisalign patients of varying ages – many of whom were once told by their provider that they were not candidates of Invisalign.
Our Board-Certified provider is highly experienced in handling complex Invisalign cases and is one of the few orthodontists in the world doing impacted teeth with Invisalign. He has been invited to London to speak about this topic and his cases have been chosen by Invisalign for their shooting gallery. Click here to learn more about treating complex Invisalign cases.
The benefits of Invisalign over braces are the precise and predictable teeth movements, thus offering a better outcome and faster treatment. Invisalign is a great treatment option for adults and it provides a level of discretion that exceeds even clear braces. Additionally, we offer Invisalign treatment for the same cost as braces.
Invisalign Versus Clear Braces
Both Invisalign and clear braces can effectively and discreetly straighten teeth in adults and teens. However, they achieve this goal in slightly different ways. At D'Ascoli orthodontics, we offer both Invisalign and clear braces for our patients in Reno, Nevada. Let's explore their unique characteristics:
Discretion
When it comes to discreet orthodontic treatments, Invisalign is a game-changer. Its clear aligners are virtually invisible, ensuring that even the most observant individuals won't easily notice you're undergoing treatment. Clear braces, although a marked improvement from traditional metal braces, still involve ceramic brackets and a noticeable metal wire across the front. This means that while they're subtler than their metal counterparts, they can't quite match the near invisibility of Invisalign.
Comfort
One of the main advantages of Invisalign is the absence of brackets and wires, which are notorious for causing discomfort and occasional sores in the mouth, especially after adjustments. Clear braces, while more aesthetically pleasing than metal braces, still possess these brackets that can irritate the inner cheeks and lips. On the other hand, Invisalign uses smooth plastic aligners that snugly fit over your teeth, reducing the likelihood of mouth abrasions and ensuring a more comfortable orthodontic journey from start to finish.
Diet Restrictions
Dietary restrictions can be a significant inconvenience for those with traditional orthodontic treatments. Whether you opt for metal or clear braces, you'll find yourself having to avoid foods that pose a risk to your brackets, such as hard candies or corn on the cob. In contrast, Invisalign offers unparalleled freedom in this area. The removable nature of the aligners means you can enjoy everything from popcorn to taffy without any worries. Simply take out the aligners during meals and indulge as you please.
Oral Hygiene
Maintaining proper oral hygiene is crucial during any orthodontic treatment, but braces can make this task more tedious. The brackets and wires of clear braces can trap food particles, leading to potential dental issues if not meticulously cleaned. Flossing, in particular, becomes a challenge as threading floss beneath the wire is a time-consuming task. Invisalign simplifies this entire process. The ability to remove your aligners means you can continue your regular oral care routine, brushing and flossing with ease. This not only ensures better oral health but also reduces the time spent on dental care.
Impact on Your Hobbies
Traditional braces, whether metal or clear, can impose certain limitations on hobbies and passions. Musicians, especially those playing brass or wind instruments, might find their embouchure affected, requiring a period of adaptation. Athletes, too, face challenges. The risk of injury from braces during contact sports necessitates the use of specialized mouthguards. Invisalign provides a distinct advantage here. Whether you're blowing a trumpet or playing a rigorous game of basketball, you can simply remove your aligners, ensuring that your treatment doesn't interfere with what you love doing most.
Cost
At D'Ascoli Orthodontics, the price difference between Invisalign and clear braces is minimal. Both treatments are similarly priced, allowing patients to choose based on comfort and aesthetics. We will also provide a recommendation for you based on your specific needs.
Appointment Frequency
Clear braces require regular visits for adjustments, while Invisalign might require fewer check-ups. The aligners are changed at home, streamlining the treatment process and providing added convenience.
While both Invisalign and clear braces offer their own sets of benefits for our patients in Reno, NV, Dr. D'Ascoli recommends considering which treatment aligns best with your lifestyle, comfort, and aesthetic preferences. The good news? Both options can provide stunning results.
Find Out if You're a Candidate for Invisalign or Braces
Take Our 30-Second Quiz Now To Find Out!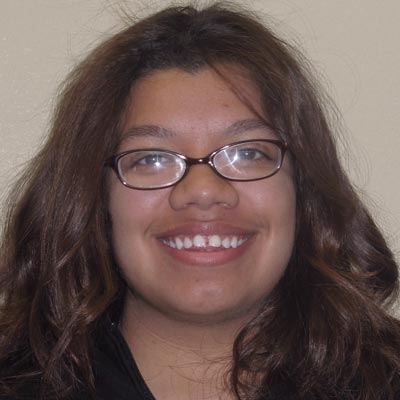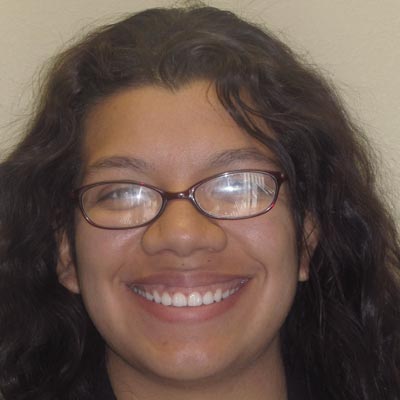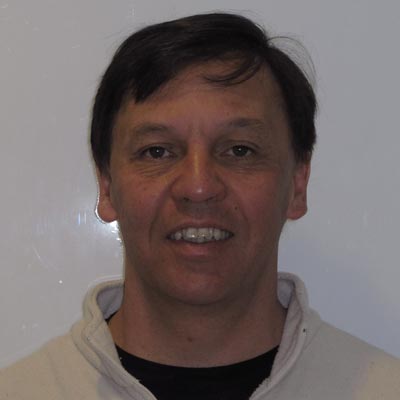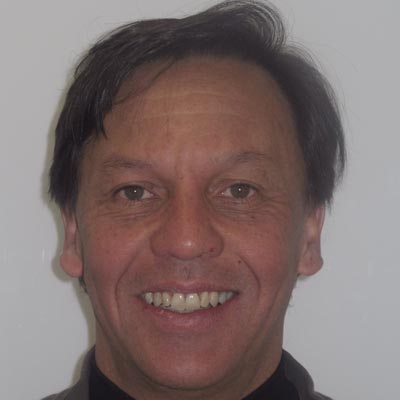 The Invisalign Process
Invisalign offers more precise and predictable treatment than traditional braces, resulting in better outcomes and faster treatment.  Dr. D'Ascoli will meet with you during your free exam and consultation and will create a digital scan of your teeth with our 3D scanning technology. Next, he'll send your digital scan and customized treatment plan to Invisalign's specialized lab, where they use highly advanced computer technology to finely calibrate a sequence of aligners for your unique smile. Each aligner represents a different point along the path that your teeth will move.
You wear each aligner for about one week, taking it out to eat, brush, and floss. As you replace each aligner with the next in the series, your teeth gradually move into their final alignment prescribed by Dr. D'Ascoli. You'll visit our office approximately once every 8-12 weeks so we can check your progress and give you the next few aligners for your treatment. As you continue to wear the virtually invisible aligners, they gradually reposition and adjust your teeth into a radiant smile that you'll be proud to show.
Frequently Asked Questions
Which treatment is faster, braces or Invisalign? 
Both systems move teeth and provide correction of your bite. With braces, all teeth are always engaged during treatment. It can provide reasonable treatment time if the patient is careful without excessively breaking brackets. Invisalign incorporates digital technology and precision. Only the teeth that need movement are being moved with Invisalign which makes the treatment time shorter. Invisalign has optimized attachments to readily correct your teeth. The aligner covers all three sides to make the movement more efficient. However, if Invisalign aligners aren't worn as directed, our progress will be slower and limited. Treatment time depends on how responsive your teeth are and how well you wear your aligners. IT'S COMPLIANCE, NOT THE APPLIANCE THAT GETS US TO A FABULOUS SMILE AND HEALTHY BITE.
Which treatment is better, braces or Invisalign? 
Dr. D'Ascoli will make his best recommendation for your treatment. However, in most cases, you will have a choice of either braces or Invisalign. This will ultimately be your decision as you know yourself best and each system has its responsibilities. We recommend going with Dr. D'Ascoli's treatment plan as well as which system you would be the best patient. The price is the same for braces or Invisalign at our office, so the choice is not dictated by cost but rather how you want your journey to be.
Does Invisalign cost more than braces?
No, at our office braces and Invisalign are the same fee. We would prefer you to do what you would be most successful for and of course, based on Dr. D'Ascoli's treatment recommendation. Most offices will charge more for Invisalign due to their demand and higher lab fee for the practice.
What do braces or Invisalign cost?
If it is full comprehensive treatment, it can range from $4,000-$7,500. Treatment fees can vary if it is an early treatment (Phase 1) or Phase 2. If you are a transfer patient and looking to finish out your current orthodontic treatment, fees will be assessed on progress. Treatment fee will vary on the duration and complexity of your case. As a private practice, we are on par with other practices in our area.
We are locally owned and operated. We are not owned by a corporate entity or financed by an investment firm.
Am I too old for braces/ Invisalign?
If your teeth, roots, and bone are healthy, then we can consider orthodontic treatment for you. Almost half of our practice consists of adult patients. It is best to have Dr. D'Ascoli evaluate you for treatment at a consultation.
What is too young for braces/ Invisalign?
This can vary with each child's dental and facial development. The American Association of Orthodontics recommends a child get their first orthodontic evaluation at age 7. We recommend early treatment only if it is beneficial to the patient. Some things to consider correcting sooner for early treatment are cross bites, underbites, severe crowding, and airway orthodontics so facial and dental growth can be optimum. Coming in for a complimentary consultation can be very beneficial to parents of young children.
Learn more about  Invisalign, technology and how most cases are treated 30-40% faster with Invisalign.
Learn More About Invisalign in Reno, NV & Surrounding Areas & Schedule Your Complimentary Appointment Today!
When you are ready to learn more about how orthodontic treatment can help you achieve your healthiest smile, call 775-853-1919 to schedule your complimentary, no-obligation D'Ascoli Orthodontics Smile Assessment today. Your appointment includes a discussion of your goals, an in-depth oral exam, 3D scan, digital x-rays, a personalized treatment plan, and free bonus teeth whitening if you commit to Invisalign treatment the same day – a $295 value, for FREE!
You may also click here to use our online scheduling form. We look forward to helping you achieve your happiest, healthiest smile!
As one of the premier orthodontic practices in Reno, NV our doctor and team at D'Ascoli Orthodontics also provide 5-star orthodontic care to patients from Carson City, Gardnerville, Incline Village & Fernley, NV, South Lake Tahoe, CA and Surrounding Areas.